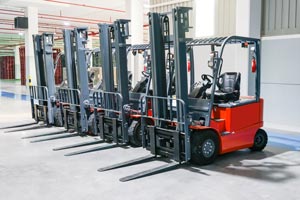 ForkliftCost is your one-stop shop for new and used forklifts, forklift rentals, parts, service and forklift supplies. We have the largest dealer network in North America and overseas. Our international network spans the United Kingdom, Scotland, Ireland, Wales and Switzerland. We offer our customers the ability to instantly compare pricing on all used forklifts for sale from local dealers.
Do you need to buy a used forklift truck? Some customers like to browse through infinite classified listings that may be outdated and inaccurate. ForkliftCost manages a huge network of dealers who will help you determine what type of machine you need while adhering to your set budget. Our dealers have pneumatic tire forklifts, cushion tire forklifts, narrow aisle reach trucks, aerial boom lifts, used telehandler forklifts, scissor lifts, used piggyback lifts and container handlers in stock at all times. Each dealer carries both IC and electric units to fit your indoor warehouse needs as well as your outdoor needs. For those customers who are unsure of what type of forklift they need, our dealers will guide you through your purchasing process by determining what the application is. From here, they can help you navigate the waters and educate you along the way.
ForkliftCost also offers forklift financing to all customers who would prefer to make payments over time. We offer low APR financing terms and the application process is simple and quick. This gives our customers some flexibility as it pertains to buying a new forklift or a used forklift. Our dealers can also offer forklift leasing options with very competitive terms.
For those customers who need additional services to include parts or servicing on their used forklift truck, ForkliftCost can connect you with local dealers who can help with all of your needs. If you need forklift attachments, training videos, propane safety gloves or any other forklift supply, you can shop in our forklift store; which offers the most competitive prices on all supplies.
Whether you need to buy a new or used forklift, buy parts to include forklift batteries, tires and seats, require forklift servicing from a trained professional, need to buy forklift supplies or attachments or need financing for your new or used forklift truck, ForkliftCost has everything you need.