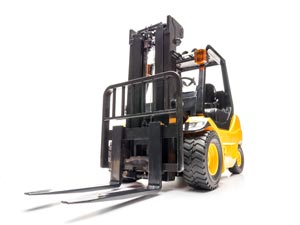 ForkliftCost specializes in sit down rider forklift sales. We are here to keep your business running by updating and servicing your material handling fleet. We have warehouse forklifts available for indoor uses with lift capacities up to 25,000 pounds. Our dealers also offer outdoor forklift options for uneven and bumpy terrains. Our pneumatic tire forklifts are ideal for all outdoor applications.
With ForkliftCost, you can instantly search the largest forklift inventory available in North America, Canada and the UK. Our forklift dealer network allows our customers to find quality forklift equipment at great prices. Instantly compare new and used warehouse forklifts online. We carry industry leading brands, models and offer competitive pricing on new and used forklift inventory. Our dealer network offers multiple engine types for every unique job. We have electric forklifts, propane forklifts and diesel forklifts in stock with pneumatic and cushion tire options.
Do you need an outdoor forklift? We have new and used pneumatic tire lifts for sale that are great for every outdoor job. If you will be driving your forklift on uneven, bumpy terrain, then compare pneumatic tire options from our outdoor forklift selection. Here you will find multiple fuel options like propane, gas and diesel.
Looking for a warehouse forklift? We have an extensive selection of cushion tire forklifts for all indoor and warehouse applications. These forklifts are ideal for indoor use on cement flooring. Choose from different power sources such as electric and propane to fit your needs.