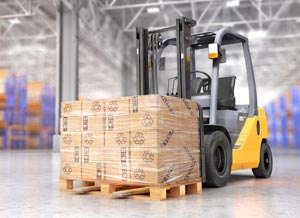 Do you need a rough terrain forklift for your next big project? Search the nation's largest online forklift inventory for new and used rough terrain forklifts. With ForkliftCost you have to ability to instantly compare top brands and pricing.
This outdoor forklift is powered by diesel, lp, or gas. Purchase new or used rough terrain forklifts that can be operated on uneven/rocky surface site condition. This outdoor forklift is ideal for supporting heavy loads because of its solid pneumatic tires, weight capacity, and size. Solid pneumatic tires are very concrete with zero air inside, therefore they are able to bare large and heavy masses without popping or being punctured. Essentially they are flat-proof.
ForkliftCost also offers forklift financing to all customers who would prefer to make payments over time. We offer low APR financing terms and the application process is simple and quick. This gives our customers some flexibility as it pertains to buying a new forklift or a used forklift. Our dealers can also offer forklift leasing options with very competitive terms.
For those customers who need additional services to include parts or servicing on their used forklift truck, ForkliftCost can connect you with local dealers who can help with all of your needs. If you need forklift attachments, training videos, propane safety gloves or any other forklift supply, you can shop in our forklift store; which offers the most competitive prices on all supplies.